Foie Gras
Seared Foie Gras, Caramel Mango, Pineapple Sauce
At FLO, Foie Gras is defined as one of the most traditional & signature dishes, It also belongs to the protected cultural and gastronomical heritage of France. Ingredients always change seasonally. Mango and Japanese plum balance the greasy foie gras. Grilled pineapple enhances the entire freshness.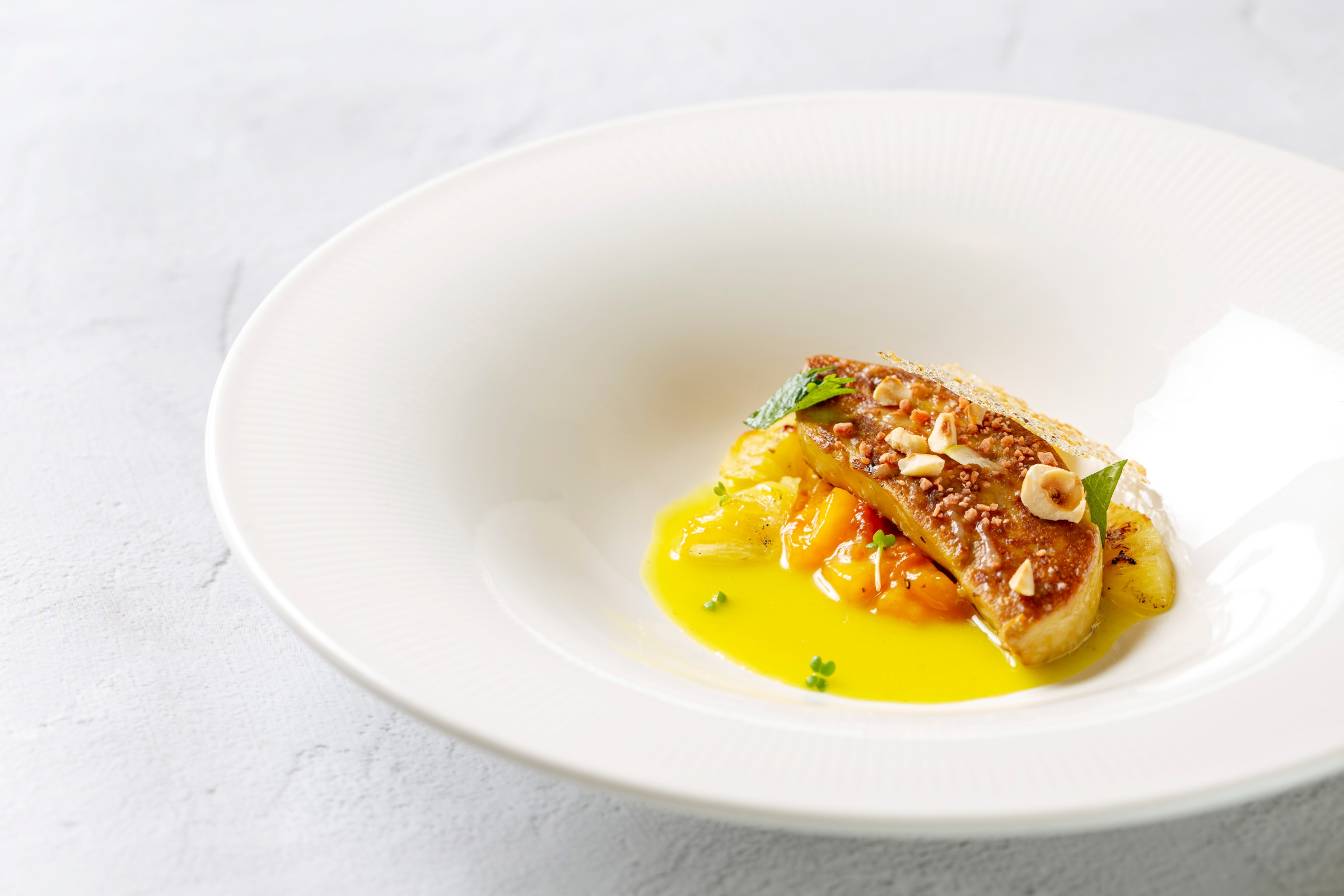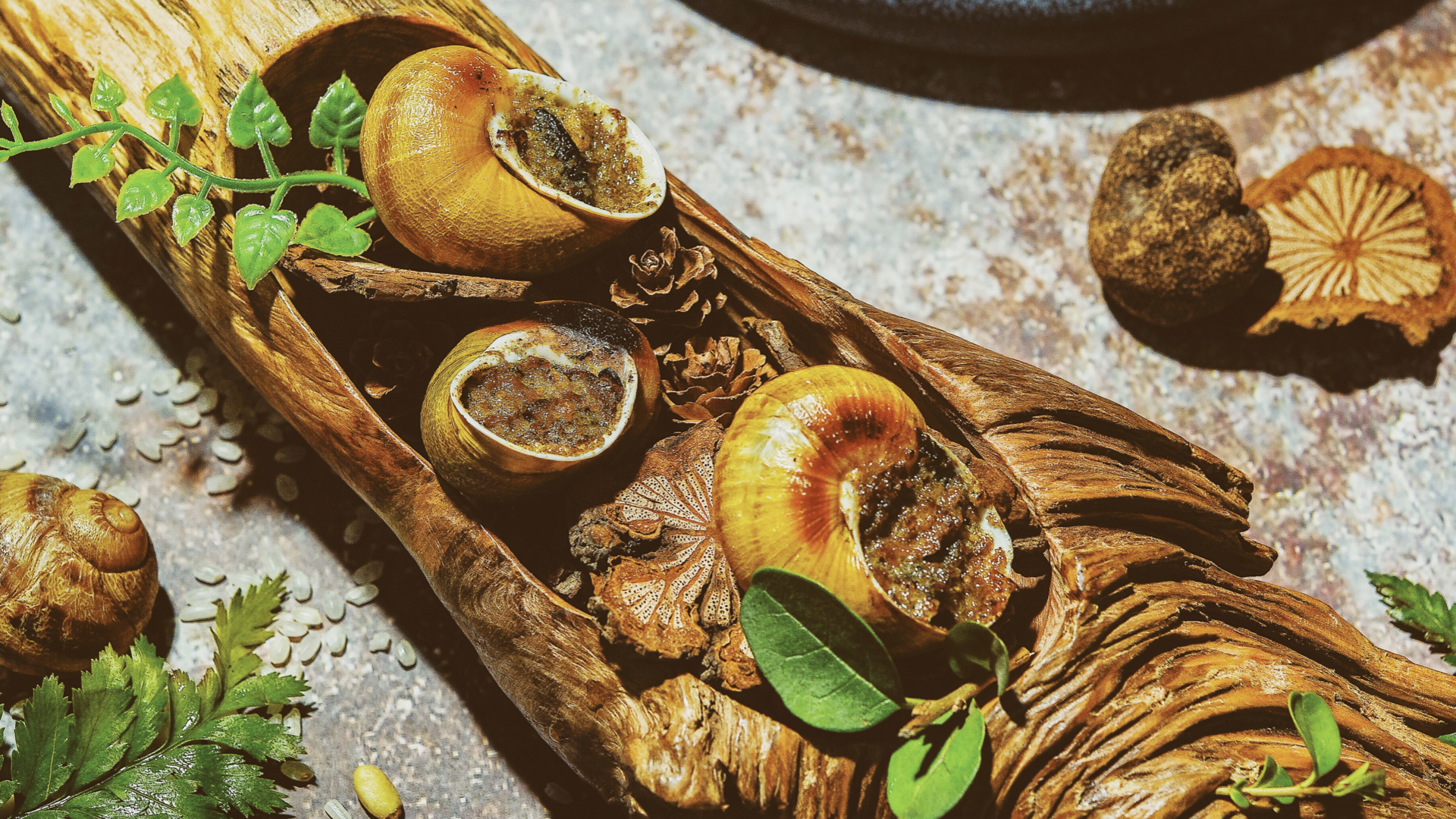 Classic Escargots, Isigny Herbs Butter, Mushroom, Toast Bread
A classic French dish, Escargots have been a fixture of the Maison FLO menu for 20 years. The snails are baked with a fragrant Italian parsley garlic cream and black truffle butter made with high-quality Beurre d'Isigny.
Wagyu
Waygu M7+ Oyster Blade, Pan Seared Foie Gras
The flavorful, tender oyster blade cut comes from just below the shoulder and is made all the more luxurious by being wagyu M7+. Combined with pan-fried foie gras, with its caramelized outside and melting inside, it makes for a truly luxurious dish.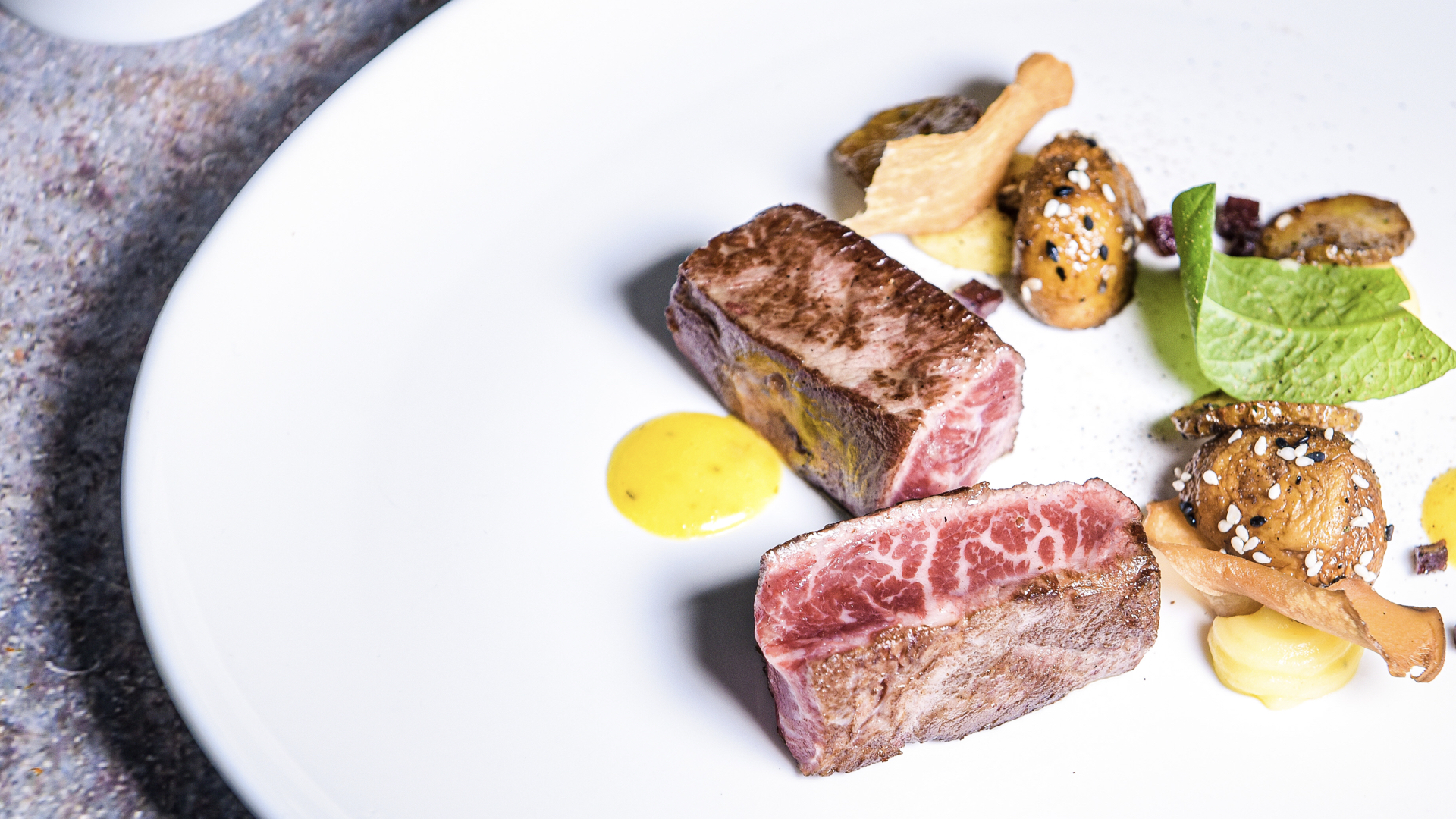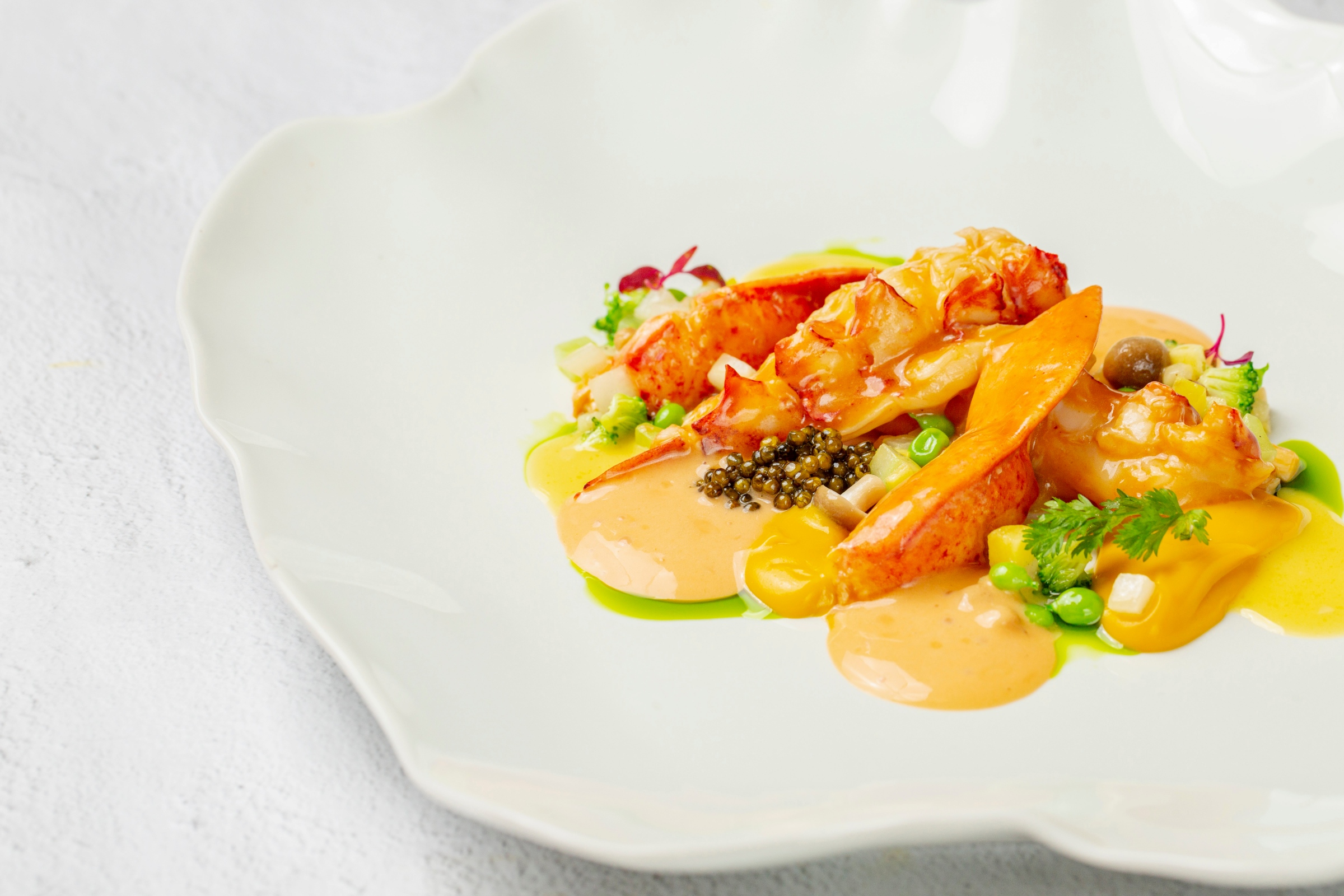 Homard
Boston Lobster, Medley of Summer Vegetables, Lobster Broth
Boston lobster, firm in texture and has mild sweetness in flavor. With its nutritious value and taste, it is often seen as a premium and highly-prized ingredient. Slow-cooked at low temperature with lobster sauce to retain the tender texture. Dressing with lobster foam and caviar enhances the freshness.
St Jacques
Scallop and Iberico Ham, Sweet Beans, Vinegar Caviar
The land meets the sea in this umami-packed dish. Large Japanese scallops are sliced and layered with Iberico ham then cooked at a low temperature so the flavours mingle and infuse. A yuzu butter sauce ties the dish together with a hint of sharpness.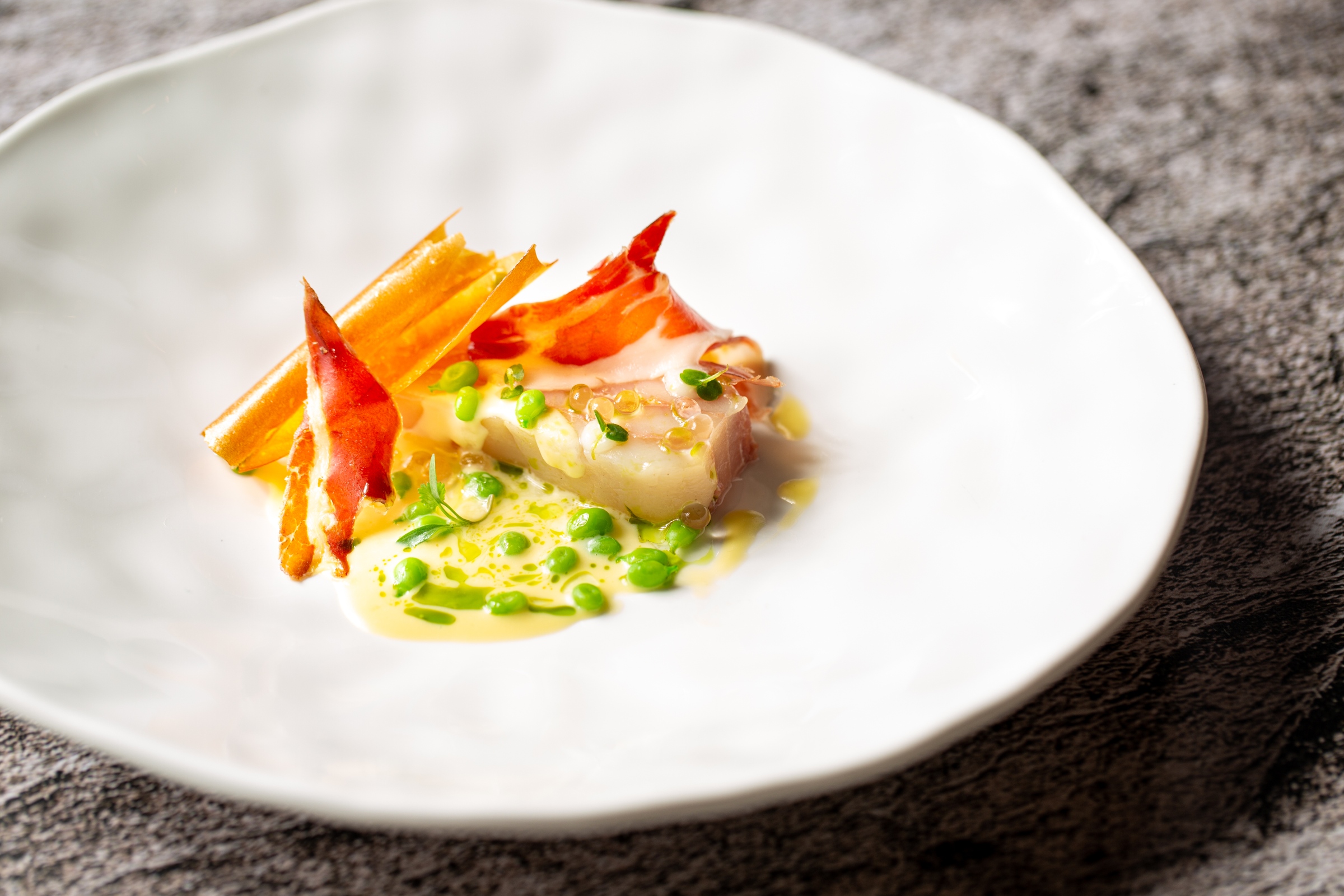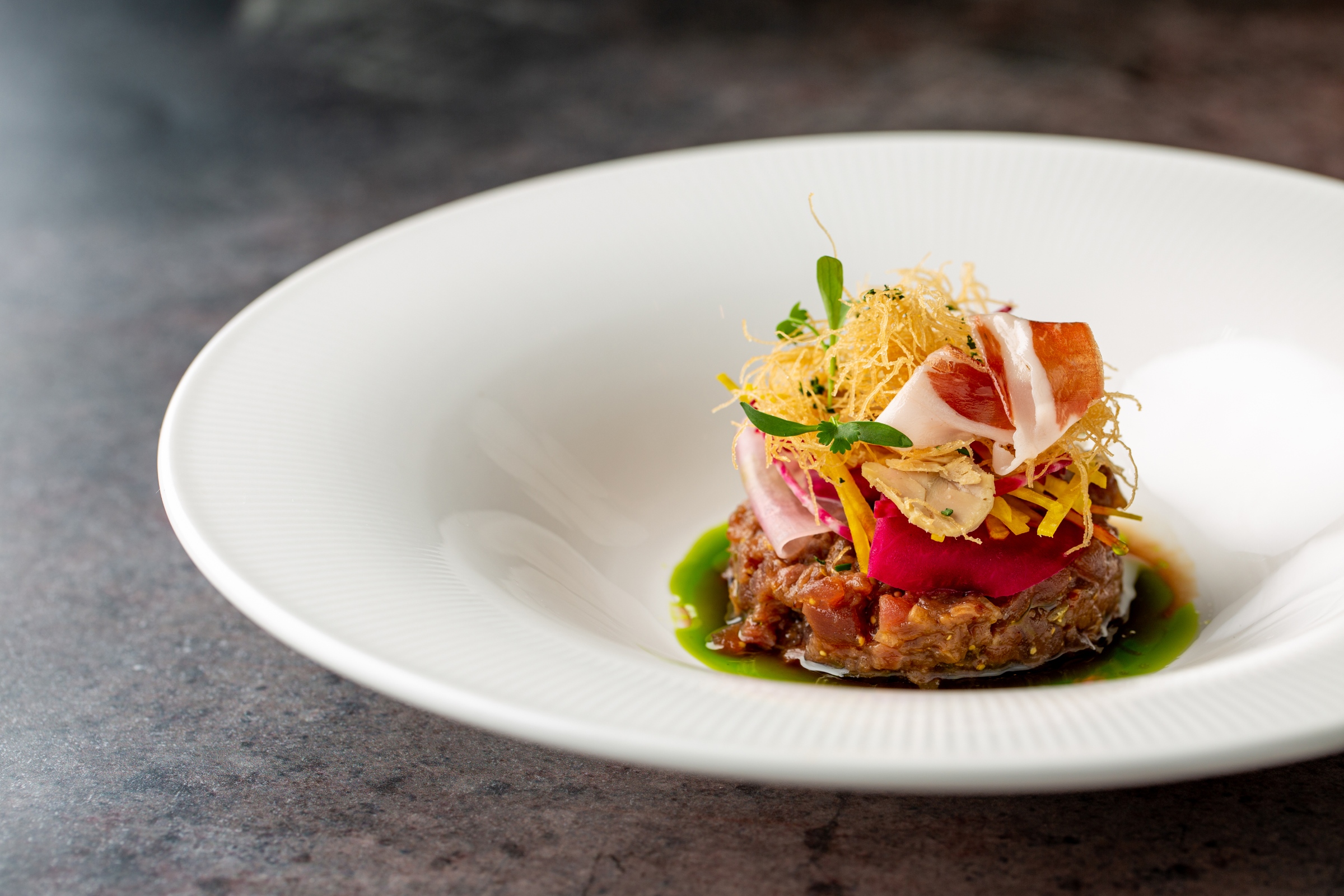 Tartar
Wagyu Beef Tartar, Tuna, Foie Gras and Ham
Tiny but dainty, the beef tart-tarts are made with a selection of Australian Wagyu beef and mixed with white tuna at the bottom, and served with 'Rougié' foie gras and Iberian ham on the top.
The base enhances the freshness and the top gives an extra richness while balsamic radish and shredded mini vegetables balance the texture.
HUÎTRE
GILLARDEAU N°2 Oyster
Gillardeau No.2 Oyster, as known as "Rolls Royce of Oysters" occupy an important position at FLO. With it's generous flesh and unique taste, FLO insist import it from France and air transport to Beijing with more than 20 years.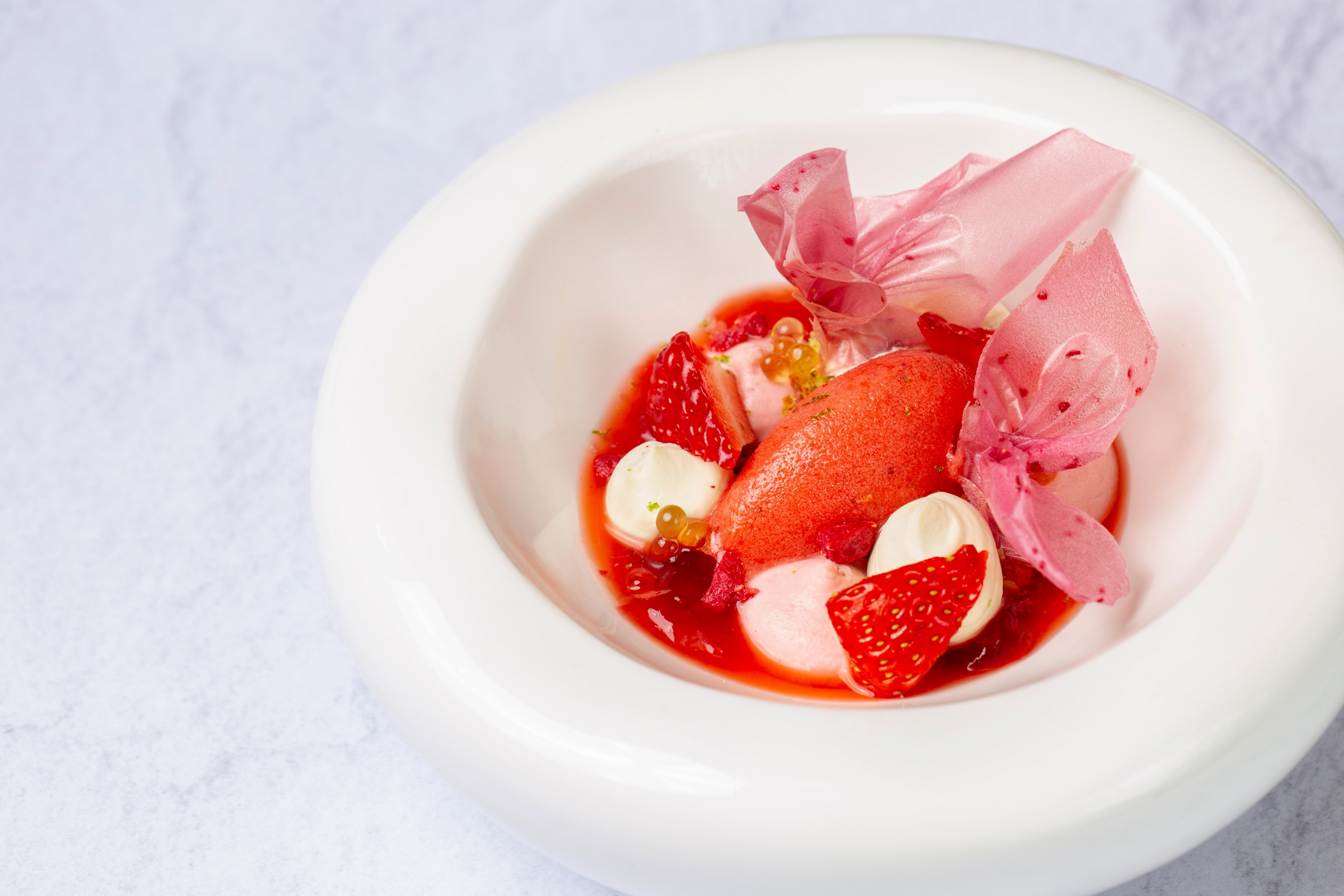 Fraise
Strawberry Cream, Lemon Verbena Mascarpone, Strawberry Sorbet
Assorted with 5 different textures of strawberry, strawberry mussue as the base with strawberry jelly and sorbet, topping with fresh strawberry and decorated with strawberry chips. Along with lemon verbena mascarpone gives an extra freshness. A perfect dessert fitting for summer.