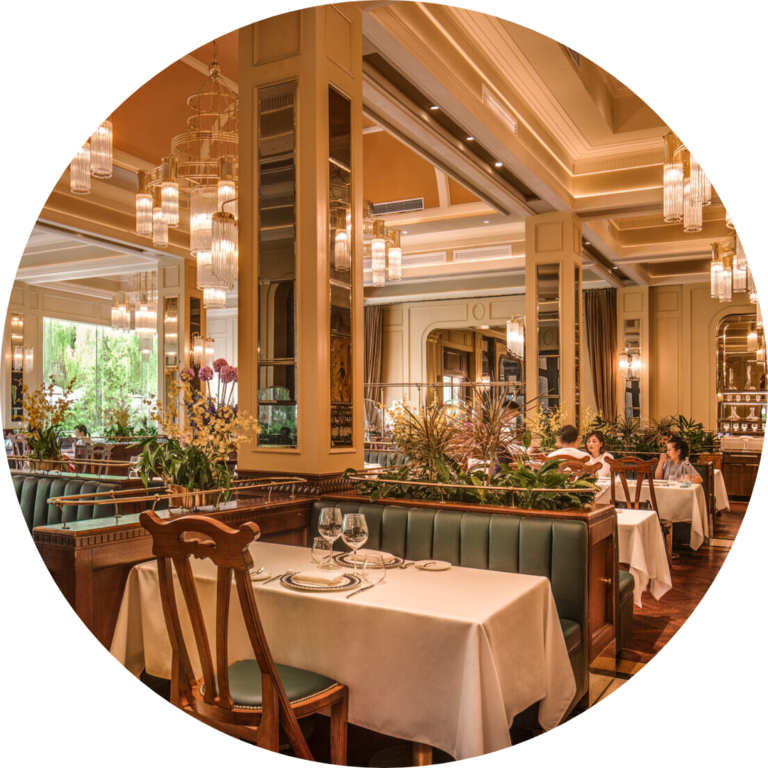 MAISON FLO BEIJING
More Than a Century of Tradition and Heritage of French Gastronomy
Maison FLO, Beijing's authentic French restaurant and winner of consecutive years for "Best French Restaurant in Beijing" from 2003-2017 by acclaimed publications, media, associations and institutions – since its opening in Beijing in 1999. Superbly located on Xiao Yun Lu – just a stone's throw from the French embassy and near the Lido area – Maison FLO is thrilled to be continuing its traditions. A stand-alone building designed entirely by FLO visionaries, the stone exterior, cut glass windows and lush garden grounds immediately compose a singular and stunning Beijing venue.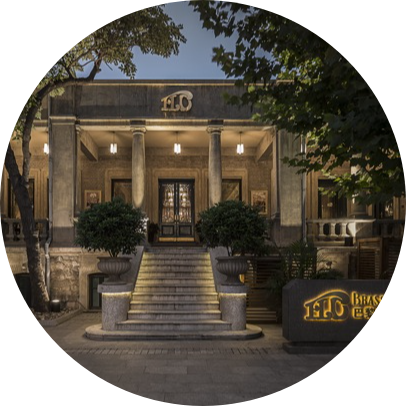 MAISON FLO TIANJIN
More Than a Century of Tradition and Heritage of French Gastronomy
Mirroring the century of culinary success Maison FLO has enjoyed, this building is itself over 100 years old. It was the heritage of Zeng Guofan's family, a key General of the Xiang Army in the Qing dynasty. Stepping through the doors of Maison FLO in Tianjin, you are transported to another era and culture. The interior is stunning, everything centered on the style and the old fashion designs of Art Deco directly taken from "La Belle Eqoque"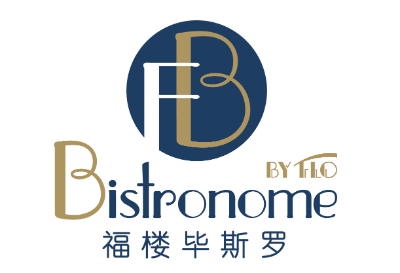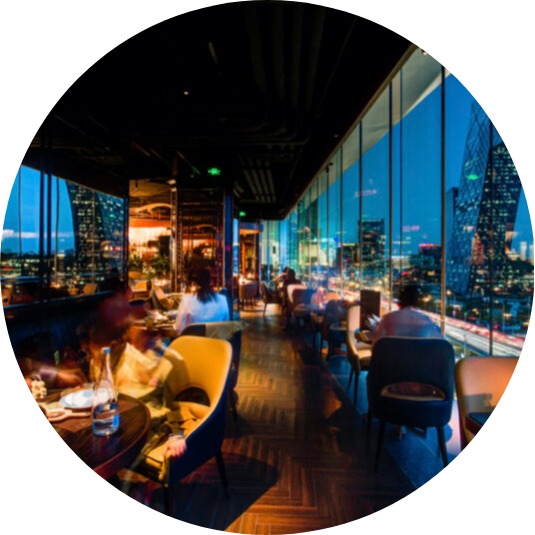 F. BISTRONOME
La bonne cuisine, notre passion, votre plaisir
FB is all about reflecting an authentic home dining experience: a mother lovingly crafting whole-some food from traditional recipes that have been passed down from grandmother to mother, through the generations. Each family and each bonne mamie incorporates their own personal flourishes, adapting classic dishes according to their distinct regional heritage.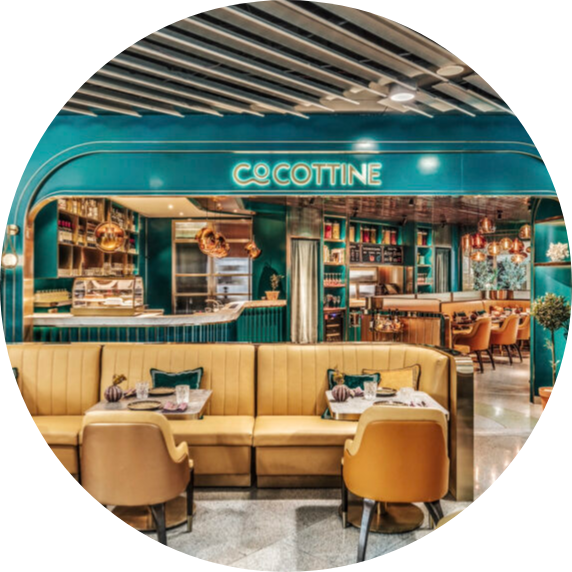 COCOTTINE BY FLO
Discover French Countryside Cuision Through Cocotte
Cocottine aims to transport you to a bistro in the south of France through a dining experience that engages all of the five senses. A heady mix of sun and sea, as well as a melting pot of diverse cultural influences,make the cuisine of southern France irresistible, incorporating flavours from Mediterranean countries.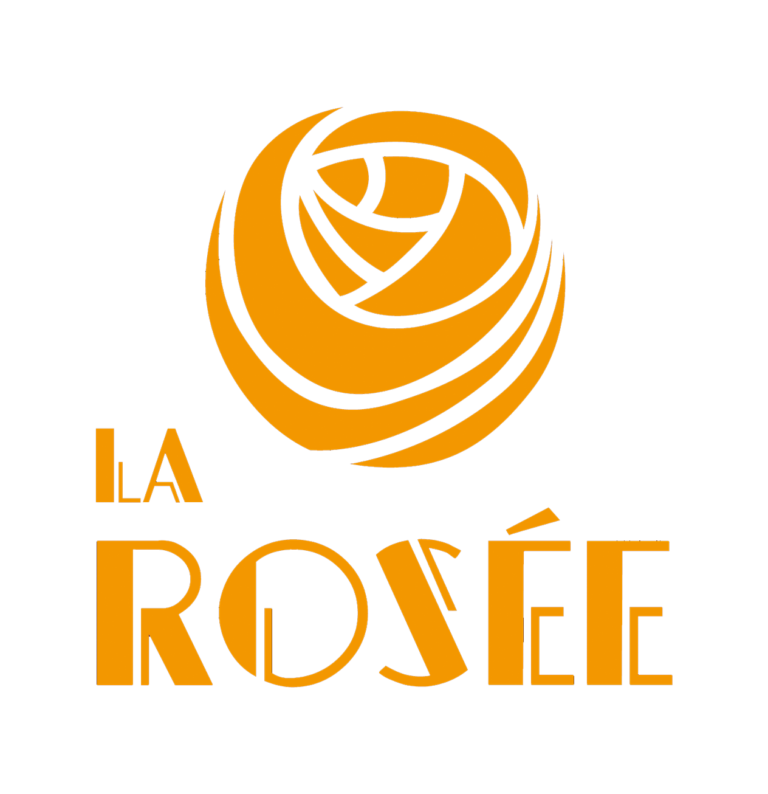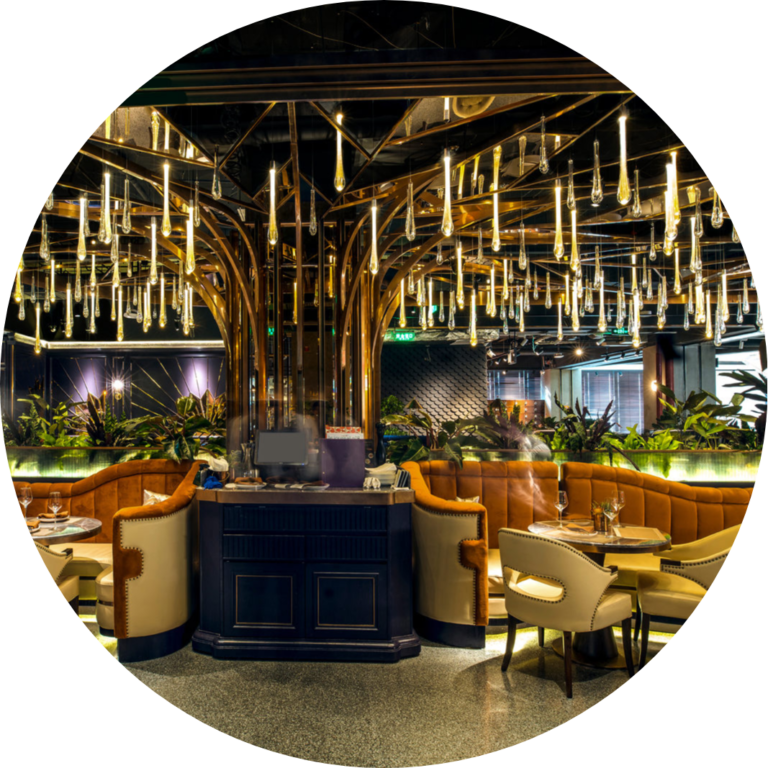 LA ROSÉE
A Symphony of Taste.
Much as dew – or la rosée in French – is a familiar sight on every continent, so La Rosée explores and expands on gastronomic delights from around the world. Using French culinary techniques to interpret diverse flavours and heritage, La Rosée captures a symphony of taste that inspires and indulges.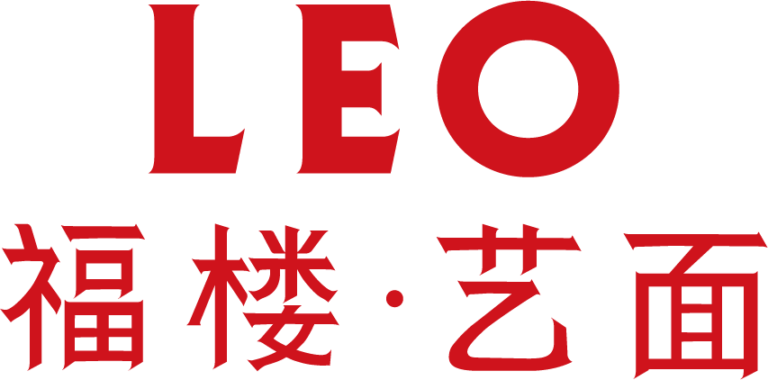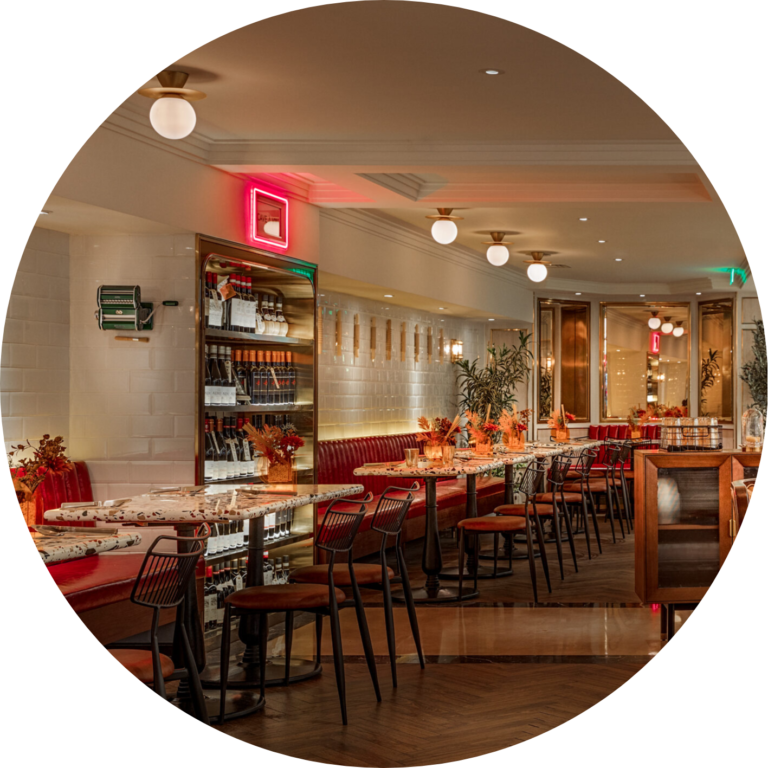 LEO BY FLO
Natural Fresh Handmade Pasta
At LEO, pasta is treated with the utmost respect and care. One bowl of pasta bolognese uses more than 20 ingredients and takes more than 10 hours to cook. Diners can choose from a range of pasta shapes, including penne, farfalle, lasagne, and more, even in different colors. You can really feel the love and care in every bite.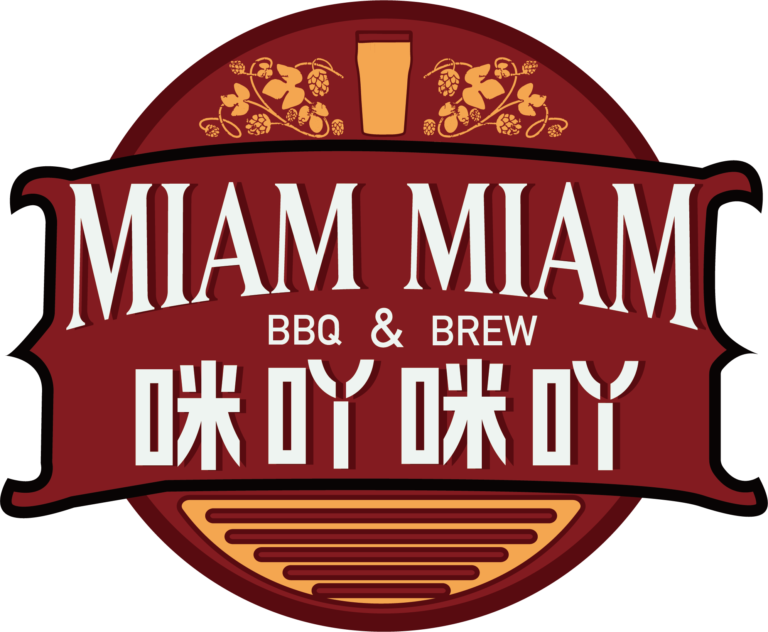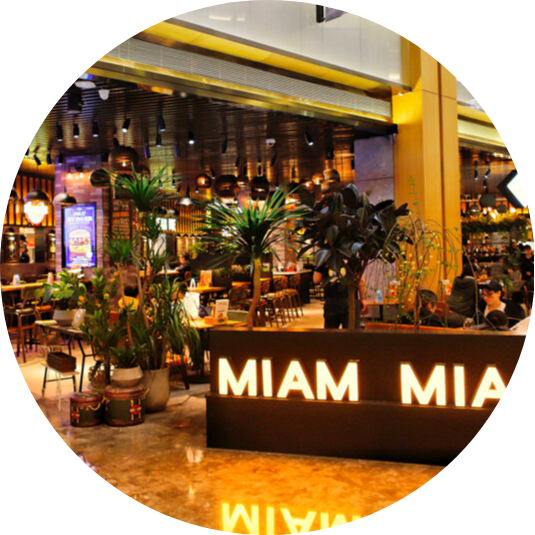 MIAM MIAM
Delicious Barbecue & Soul Mate Craft Beer
"Miam Miam" means delicious in French, and the restaurant offers a more relaxed, modern take on French cuisine. Retro neon lights will transport you away from the hustle and bustle of Beijing to Le Marché Nocturne or night market in French, while the open seating area creates a comfortable, casual dining environment. Barbecue is one of Miam Miam's specialties with the reopening, a new collaboration with local craft beer brand Crafters offers new and exciting possibilities.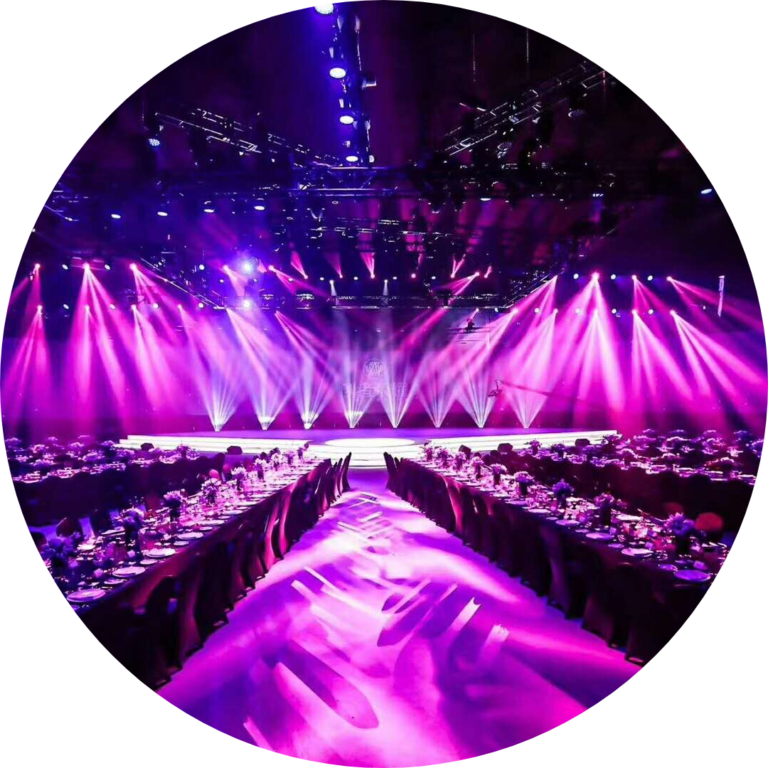 FLO PRESTIGE
Tailor-made events, One Stop Solutions.
FLO Prestige Catering is the esteemed catering solution offered by Group FLO Asia in Beijing, Tianjin and across China. Since FLO opening in China in 1999 FLO Prestige serve daily the finest canapés and finger food for every single event. Whether for a gathering of friends or a more formal affair, FLO Prestige always ensure to make your occasion spectacular.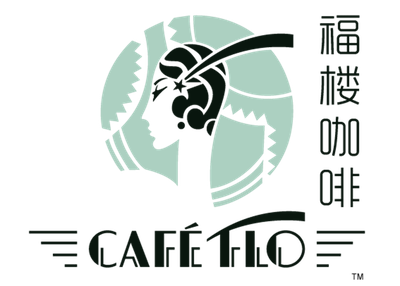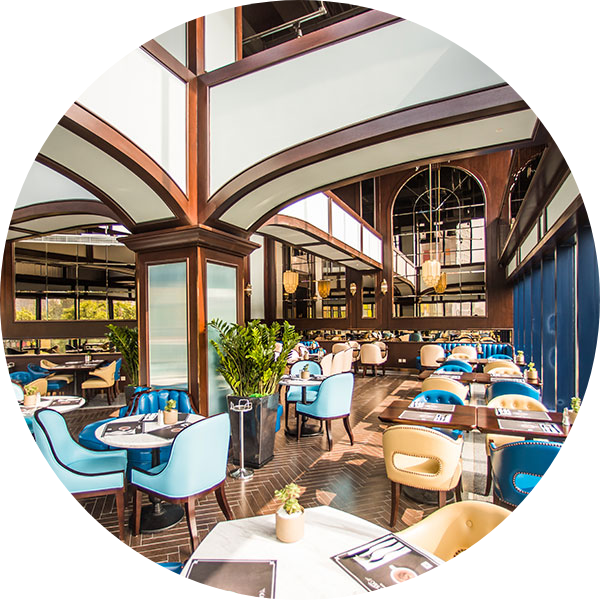 CAFÉ FLO
Parisian lifestyle Café FLO
With modern Parisian styled interior and classic French ambiance, it will be a simplified, cozier version of Maison FLO. You can enjoy an authentic French dining experience, in a relaxed dining environment suitable for people of all ages and all walks of life. There is nothing more French, or more specifically Parisian than taking a few moments out of your day to sit with an espresso in Café FLO.